Mitzen Family Buys The Bread Basket Bakery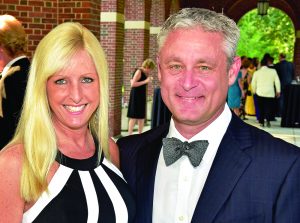 The Bread Basket Bakery, a popular bakeshop in downtown Saratoga Springs for over 30 years, has been purchased by the Mitzen family. The gorgeous historic building overlooks Congress Park and has long been a town favorite for delicious baked goods, soups, and sandwiches. The purchase closed in July. Joan Tallman started the bakery out of her basement in 1982. As she approached retirement, it was her desire to see the bakery continue. Her son Matt agreed to stay on as the general manager, and all of the amazing bakers and chefs are staying to continue its wonderful tradition in the community. The Bread Basket Bakery offers signature bear claw and pull-apart cinnamon cake; specialty muffins, classic and seasonal scones and baked goods, and customizable cakes; family dinners, sandwiches, and salads; freshly baked breads; and daily soups.
A full renovation has been completed, as has a new website. A formal ribbon cutting will take place on Thursday, October 29 at 2 PM. And in keeping with the bakery's new mission of donating all of its ongoing profits to charity, the Mitzens will present a check for $25,000 to Capital Roots, the Troy-based nonprofit whose mission is to reduce the impact of poor nutrition on public health. Come visit us and help "bake a difference" together. About The Bread Basket Bakery: Established in 1982, The Bread Basket Bakery is a cozy patisserie in downtown Saratoga Springs, New York, looking over historic Congress Park. The business was acquired by the Mitzen family in 2020. The bakery's mission, "Baking a Difference," is to donate all of its profit to local charities.
The post Mitzen Family Buys The Bread Basket Bakery appeared first on Capital Region Chamber.